EMMA JÄÄSKELÄINEN

Artist from Espoo, Finland
Contact: emma.jaaskelainen@gmail.com




EXHIBITIONS AND WORKS

Kiasma Commission by Kordelin 2.6.2020-10.1.2021
Kiasma museum of contemporary art, Helsinki, Finland

Emma Jääskeläinen's artwork Proper Omelette is a sculpture family whose parts spread out through Kiasma's lobby and the 2nd-floor balcony. The work consists of two stone sculptures, a textile piece, and a bronze sculpture.

The starting point for the sculptures is the human body and the experiences embedded in its memory. Physical tiredness, sweating, and aches are also part of a sculptor's work

Proper Omelette



Eggs-files,2020: Bronze, collected stone eggs: 170cmx30cm


Protector and Black Pepper, 2020: Travertine Noce, found stone, wool: 270cmx110cmx90cm



Heavy pick, 2020: Norwegian Rose marble, found stones, collected stone eggs: 120cmx130cmx110cm


Sunset Sweater, 2020: wool, aluminium, New Years tin stone eggs: 500cmx50cm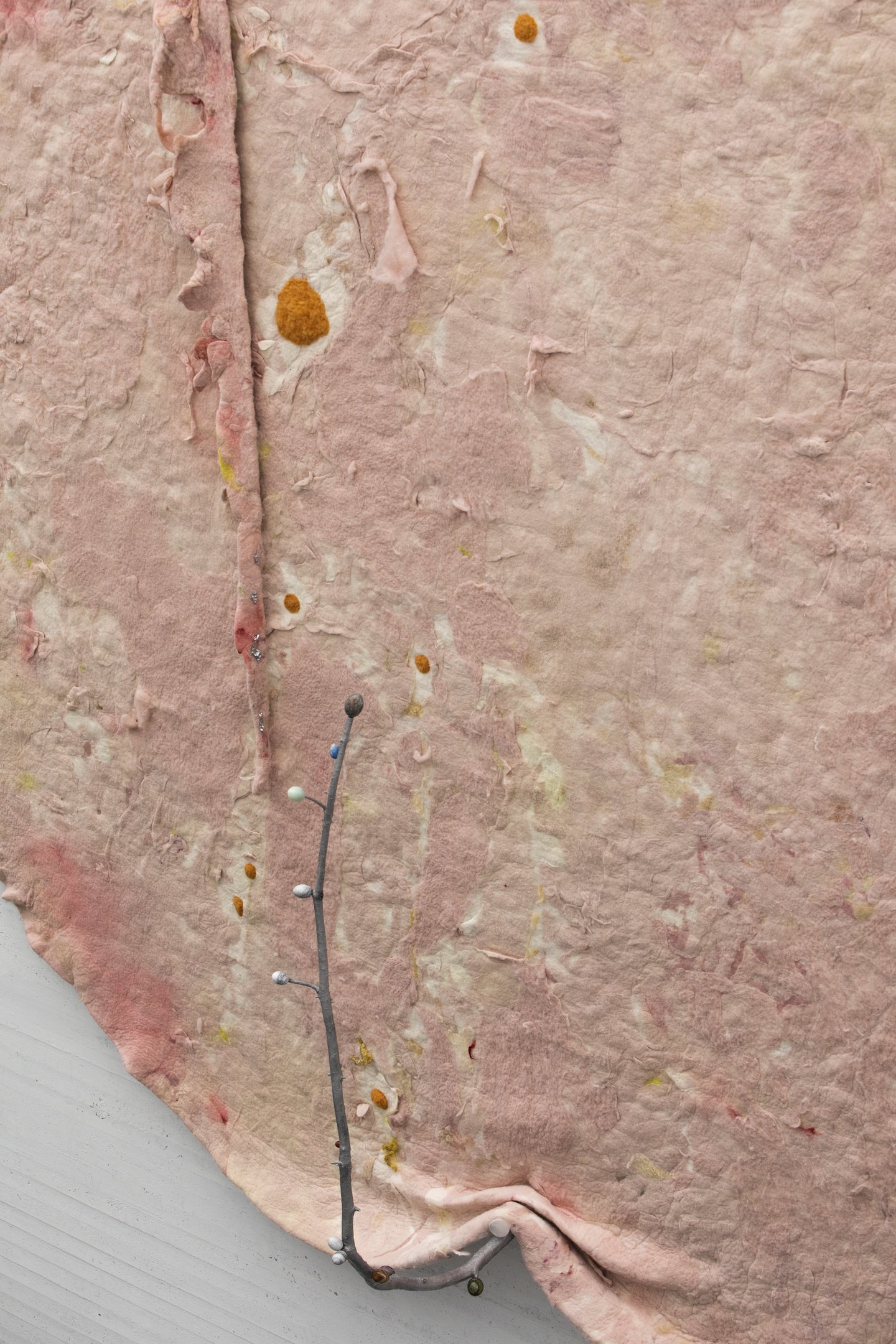 Rauma Triennale Balticum, 2019: Group exhibition curated by Anna Vihma & Anna-Kaisa Koski.

NABIL BOUTROS (EG/FR), EMMA JÄÄSKELÄINEN, HERTTA KIISKI, MAIJA LUUTONEN, PAULIEN OLTHETEN (NL), SARI PALOSAARI, MARTHA ROSLER (US), JAAN TOOMIK (EE) ja ELINA VAINIO.

https://www.raumatriennale.fi


Head and Shoulders, 2018: group exhibition, Exhibition Laboratory, Helsinki. Artists: Dylan Ray Arnold & Ocèane Bruel, Lasse Juuti & Emma Jääskeläinen, Iiris Kaarlehto & Inka Kynkäänniemi

Works of H&S exhibition in collaboration with Lasse Juuti

Head & Shoulders brings together works from three collaborative practices. The exhibition is an invitation to the shared nature of living and leaving. We are at home, at your place, the waiting room, the port or beyond, saturated with stories, kind of ruins. Couches are common words. We can store our affects in and share the cloud above. While we still have hair, let's use our hands. Head & Shoulders nourishes, takes care, heals and irritates. Working with each other encourages us to extend our intimacies towards a common ground, through frictions and excitements. A collective vision is a precarious moving composition. In Exhibition Laboratory it becomes space, forms, materials and images.




Sittin´, 2018: Aluminium, felt.

Heavy thinker, 2018: Acrylic, towel fabric.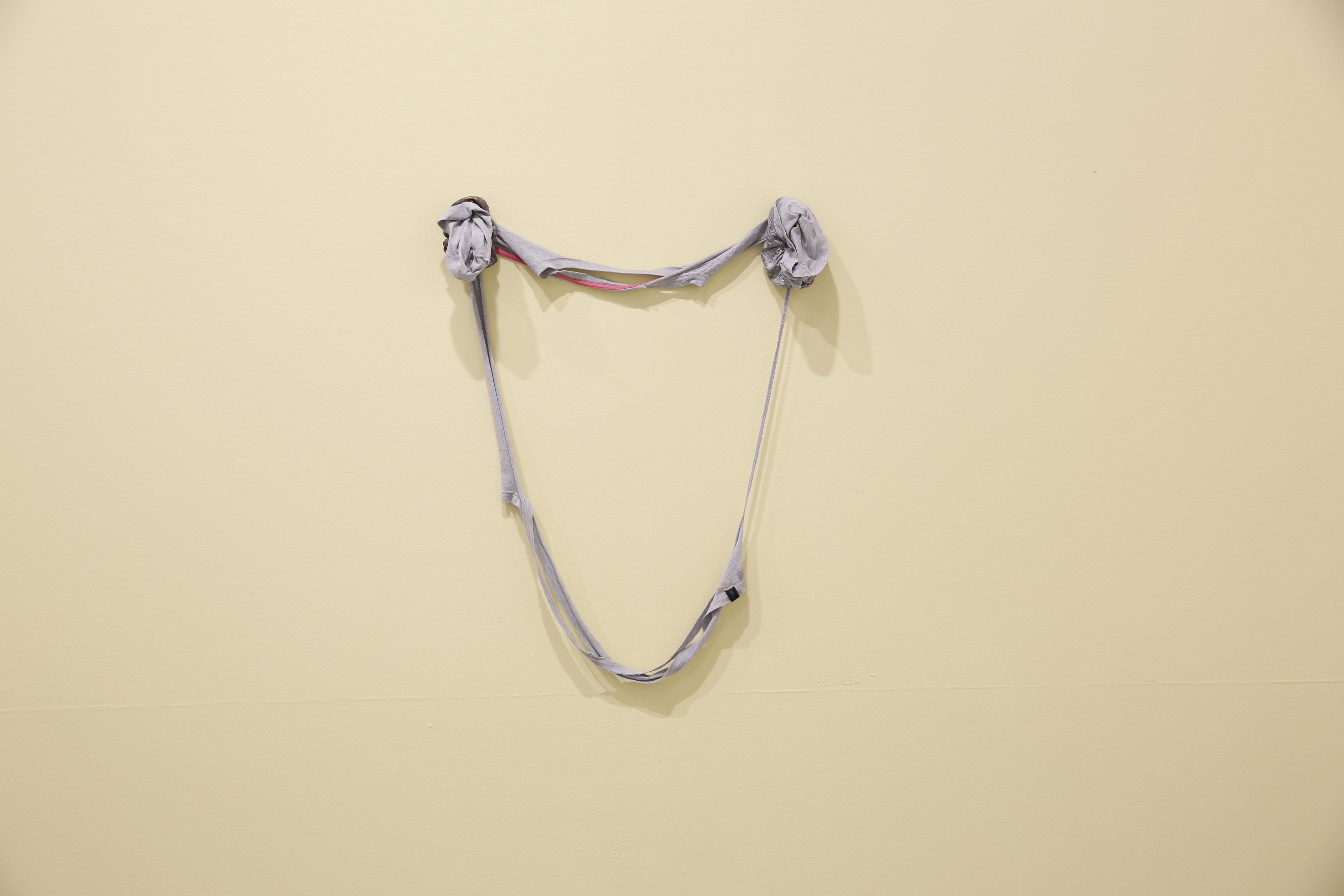 Pig tail, 2018: Ripped t-shirt, aluminium, bronze.



Marlboro-mies, 2018: aluminium, candle.



DUUO, 2018: Aluminium



Sofa-pitch-split, 2018: Wood, felt, fabric, diary.
(Dylan Ray Arnold's and Ocèane Bruel's concrete cast on top.)




Submarine, 2018: IKEA bag, wood, stone.

Pictures of the show: http://tzvetnik.online/portfolio_page/head-shoulders-at-exhibition-laboratory/



TIZZICATO: Solo show, Turku Old Townhouse gallery, 2018.



Fiddles, 2018: Marble: 30x24x27cm.



Sweet Chili, 2018: Bronze, seashells, stones, chili: 34x30x2cm.



Big nose, 2018: Bronze, marble dust: 6x4x8cm.



Curse, 2018: Bronze, seashells, earring: 11x1x14cm.



Sudoku, 2018: Marble: 30x50x55cm.



Holding a dirty thought, 2017: Norwegian rose marble, seashell: 18x42x18cm



Spagat, 2018: Norwegian Rose marble: 20x150x25cm.



Knob, 2018: Bronze: 6x5cm.



Tit, little bitch sittin´, 2018: Paper mache, found nipple stone, branch: 7x6x16cm.



Nest, 2018: Found stone, hair collected from the shower, seashells: 6x12cm.


Sad basket, 2017: Dolomite: 30x28x30cm.


A passing permanence, 2018: A group show curated by Jaakko Rintala. Artists: Emma Jääskeläinen, Mikko Kuorinki, Man Yau, Nabb+Teeri, Eetu Sihvonen, Collin Velkoff

A survey into the phenomenology of experience during late modernity
"You first saw the light on such and such a day and now you are on your back in the dark."1
Can we presume all time to be included in a singular world opened through experience? The exhibition's name refers to the idea that the world opened through experience is a continuum of truth and reality which constitutes our being in the world. As such we can think of time as a multitude of binds and strings which entwine as a kind of bricolage2 rather than an ever-expanding linear line. And here we are; bound to this earth with the binds of time.
This also raises questions of the dialectical nature of freedom and necessity. If we as aforementioned understand ourselves as a part of the intertwined network of time, being and experience then we can start to critically examine what these circumstances mean. We are a part of – whether we want it or not – countless different communities, societies and spheres of influence which constitute our existence; state, currency, sex for example.
This is the interface on which A Passing Permanence takes place, it's intent to survey those structures and borders that compose experience and constitute our being in the world.

1 Beckett, Samuel. Company. United Kingdoms: Calder Publications; 1982.
2 French word for do-it-yourself, tinkering or creating from a variety of available things.

Text: Jaakko Rintala



Emma Jääskeläinen: Sudoku, 2018: marble (installed next to Mikko Kuorinki's Day at the beach, 2017). Photo: Emma Sarpaniemi
Sad basket, 2017: Solo show, HAM-gallery, Helsinki.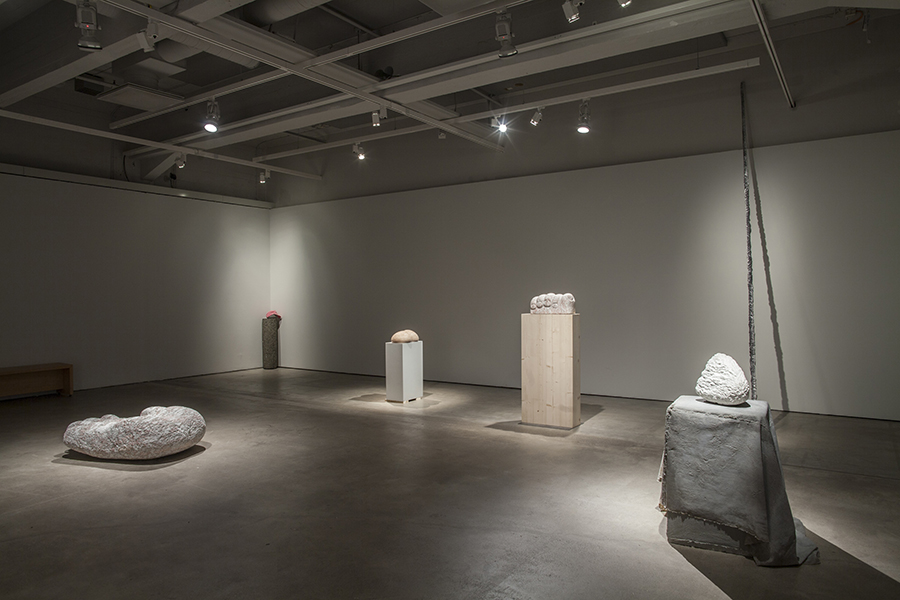 Creator (New potato & olive), 2017: Norwegian Rose marble, jadeite, found stone. 110x70x35cm.



According to shadow, 2017: Marble, granite, dolomite hair: 6x11x14cm.


Pocket monument, 2016: Marble, wax, string, tape: 3x5x9cm.



Jam, 2016: Rosa Asiago limestone, wax, earplugs: 3x6x9cm.



Peaches, 2017: Norwegian Rose marble.
Night call (at the back)2017:aluminium, velvet: 4x4x300cm.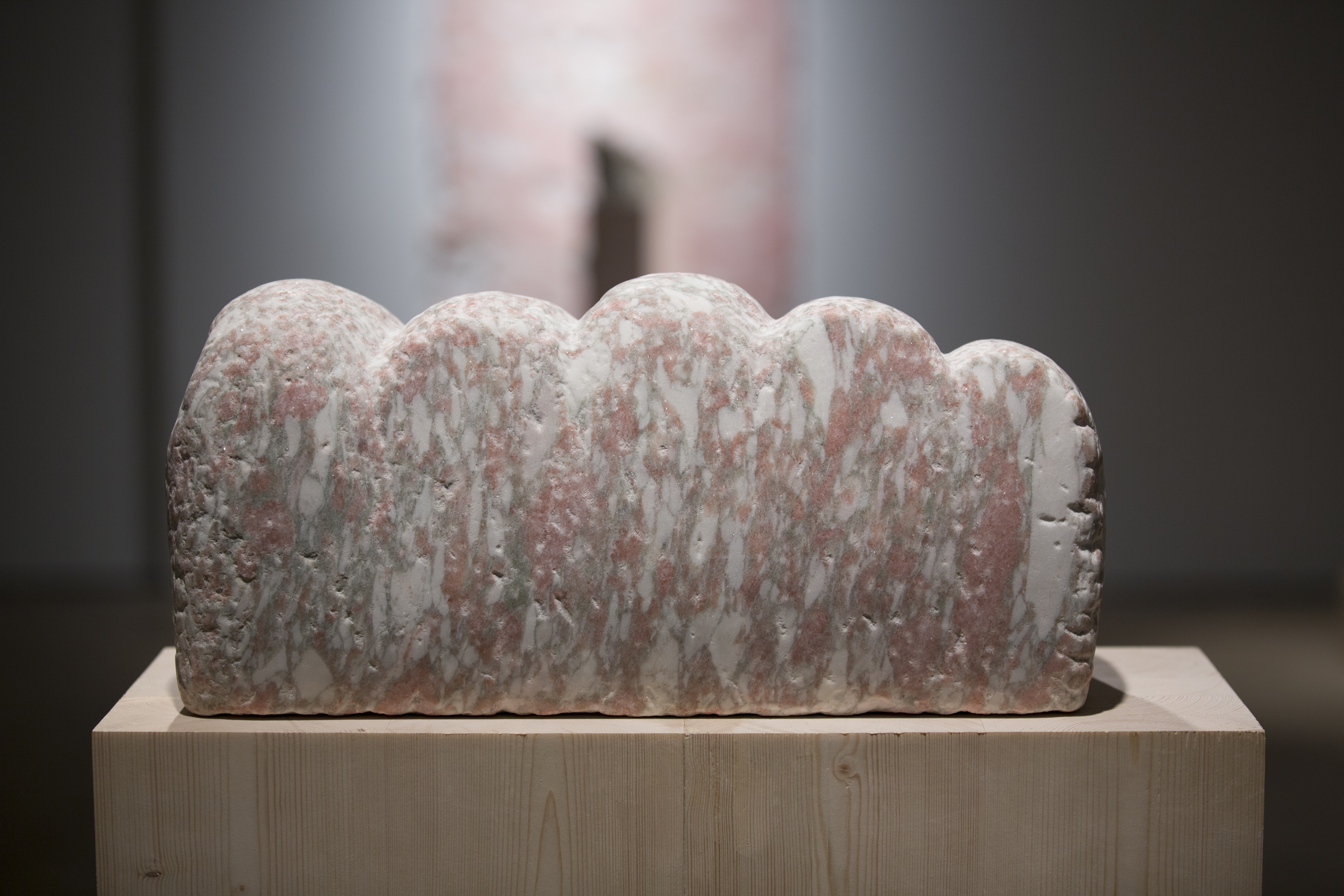 Holding a dirty thought, 2017: Norwegian Rose marble: 18x42x18cm.


Holding for the first time: Norwegian Rose marble, seashells: 12x25x14cm. 2017



Tomtom: Granite: 18x22cm. 2017


Escargot tombé: Granite; 6x16cm. 2017



Edelweiss: found stone. 8x22x18cm. 2016
Memory of stone 2016: Acrylic: 100x120cm. 2016



3 min. video loop on ipad: We ran out of gas. A miniature sculpture traveling on a table in a train.



Cargo 2016: Norwegian Rose marble, coaster (pallet), string. 8x12x7cm.



Grand meré, 2017: Marble, guilded yogamat: 50x80x70cm.



Where did you go?, 2016: Acrylic, sofa: 100x120x95cm.

Photos: Maija Toivanen, Pauli Tapola, Petri Summanen


Kuvan Kevät 2017: Master´s degree show, University of the Arts, Helsinki.


Bob, 2017: Rosa Asiago limestone: 30x40x18cm.



Vulva made of chewing gum was added on the sculpture at random times.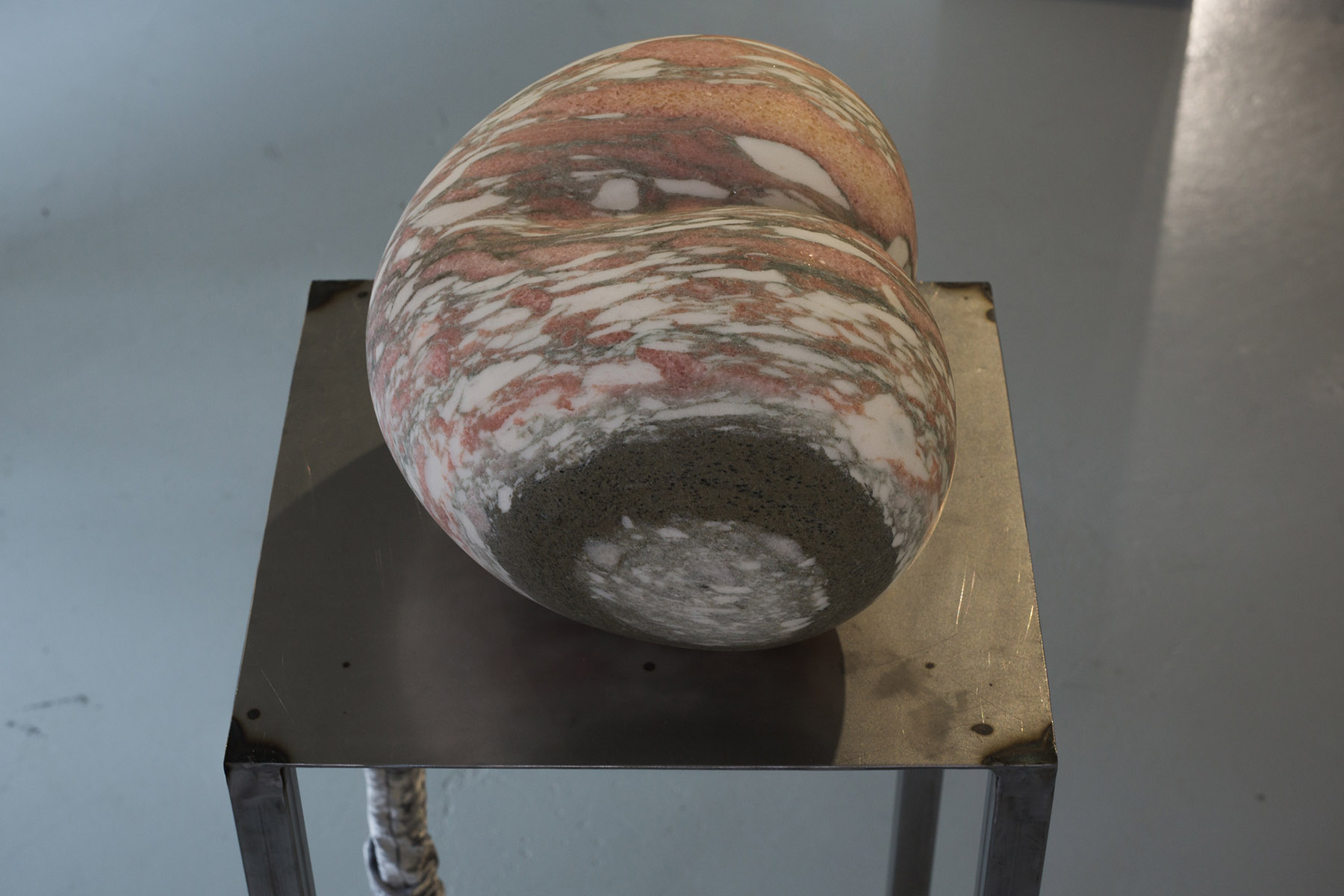 Peaches, 2017: Norwegian Rose marble.


Job, 2016: Granite, lemons, string, cap: 20x95cm.


Photos: Pauli Tapola, Petri Summanen







Butts 2015-2016

The butts where made of Balloon, string, wallplaster, latex, pigment. I conducted various performances with these sculptures.



Transporting the sculpture in a cake box.





Läps!, 2015: one hour video loop. I invited people in a room to touch the sculpture. The lenght of the act and the way to approach was optional.



Installation view from Matka Taju, 2015: group exhibition, Hyvinkää Art museum.



IMG_1114 from Emma Jääskeläinen on Vimeo.

Cheeks, 2016 Flow festival. The sculpture reacted to the surrounding sounds and music played in the space.



Club Guggenheim, 2015 Helsinki. A conversation piece.