Sad basket, 2017: Solo show, HAM-gallery, Helsinki.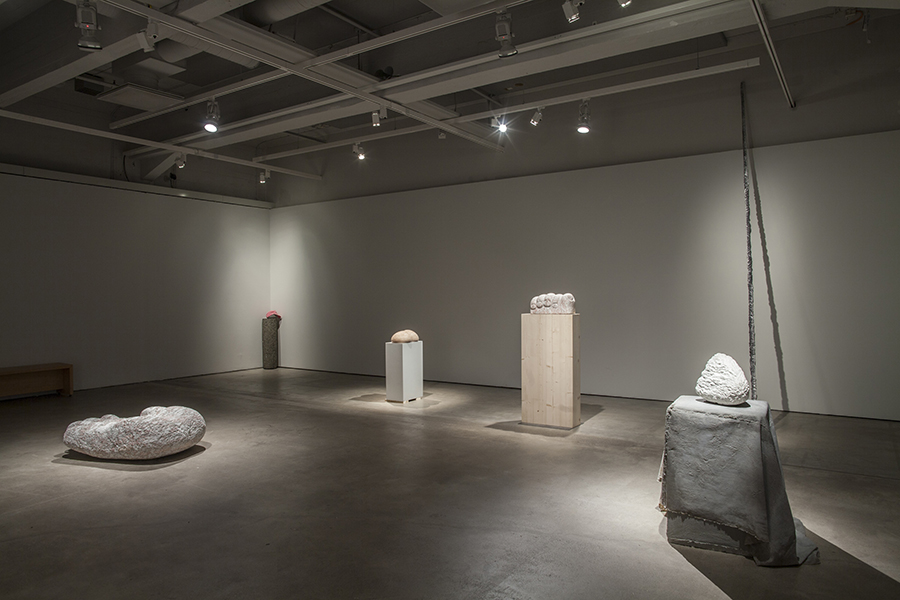 Creator (New potato & olive), 2017: Norwegian Rose marble, jadeite, found stone. 110x70x35cm.



According to shadow, 2017: Marble, granite, dolomite hair: 6x11x14cm.


Pocket monument, 2016: Marble, wax, string, tape: 3x5x9cm.



Jam, 2016: Rosa Asiago limestone, wax, earplugs: 3x6x9cm.



Peaches, 2017: Norwegian Rose marble.
Night call (at the back)2017:aluminium, velvet: 4x4x300cm.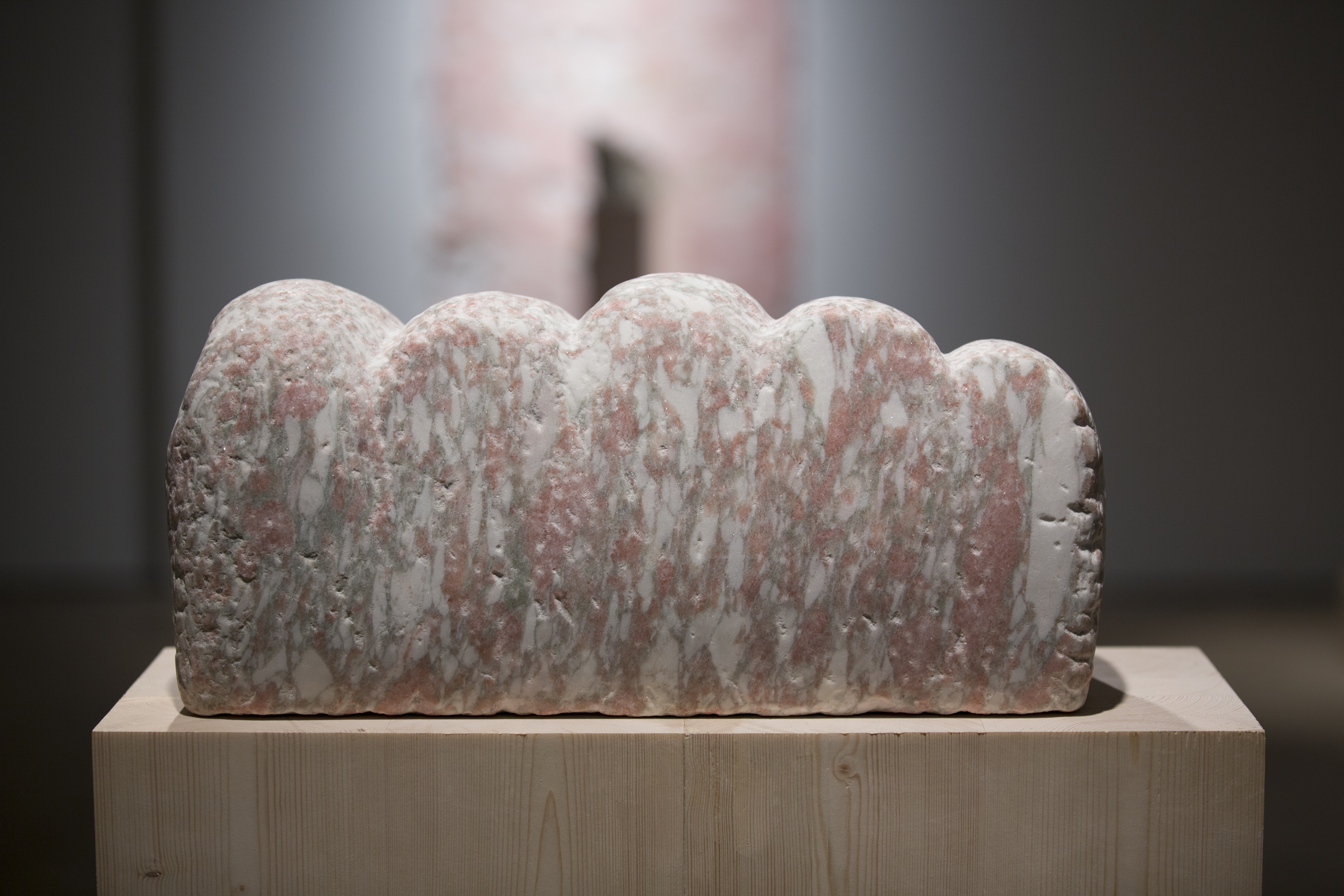 Holding a dirty thought, 2017: Norwegian Rose marble: 18x42x18cm.


Holding for the first time: Norwegian Rose marble, seashells: 12x25x14cm. 2017



Tomtom: Granite: 18x22cm. 2017


Escargot tombé: Granite; 6x16cm. 2017



Edelweiss: found stone. 8x22x18cm. 2016
Memory of stone 2016: Acrylic: 100x120cm. 2016



3 min. video loop on ipad: We ran out of gas. A miniature sculpture traveling on a table in a train.



Cargo 2016: Norwegian Rose marble, coaster (pallet), string. 8x12x7cm.



Grand meré, 2017: Marble, guilded yogamat: 50x80x70cm.



Where did you go?, 2016: Acrylic, sofa: 100x120x95cm.

Photos: Maija Toivanen, Pauli Tapola, Petri Summanen


Kuvan Kevät 2017: Master´s degree show, University of the Arts, Helsinki.


Bob, 2017: Rosa Asiago limestone: 30x40x18cm.



Vulva made of chewing gum was added on the sculpture at random times.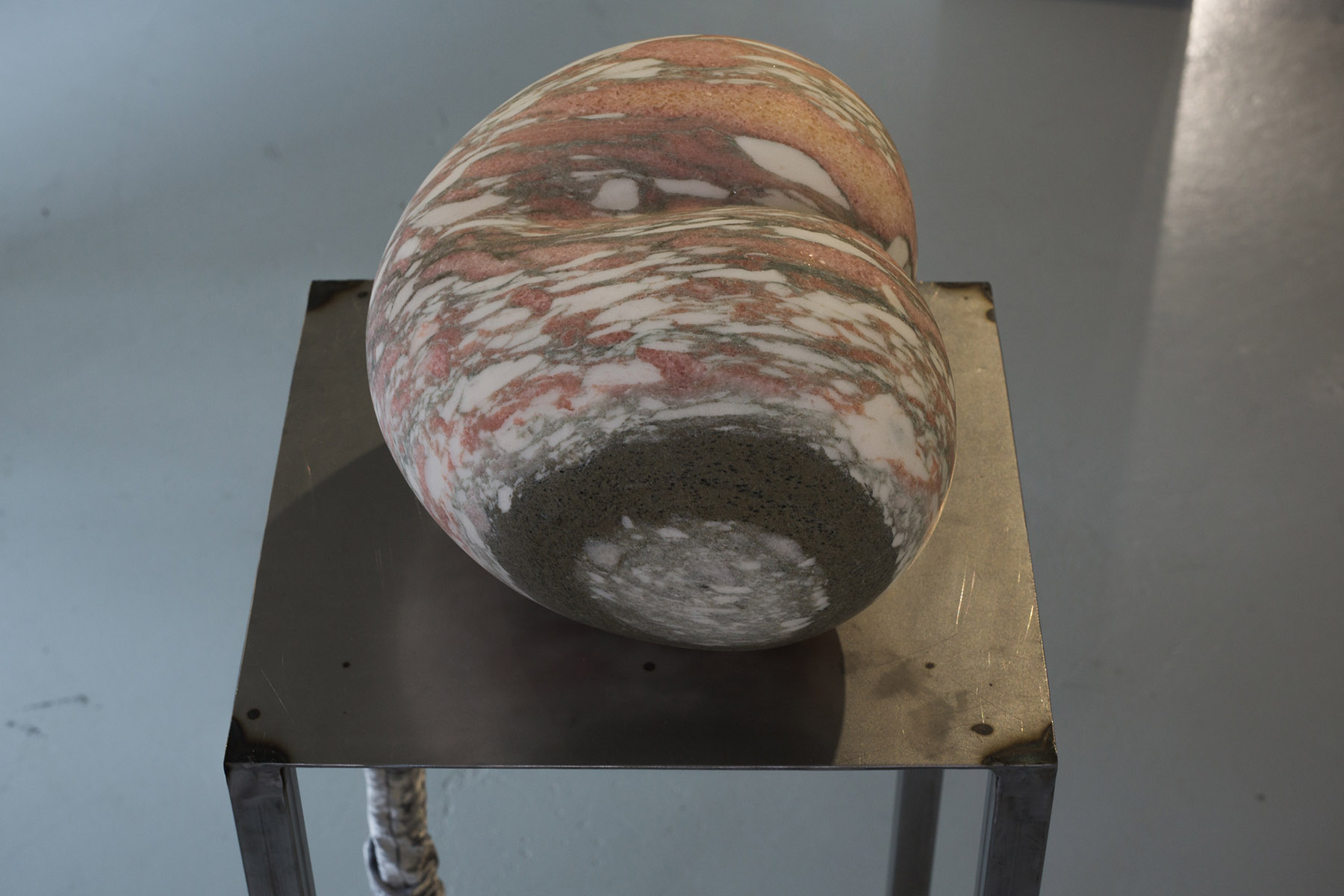 Peaches, 2017: Norwegian Rose marble.


Job, 2016: Granite, lemons, string, cap: 20x95cm.


Photos: Pauli Tapola, Petri Summanen







Butts 2015-2016

The butts where made of Balloon, string, wallplaster, latex, pigment. I conducted various performances with these sculptures.



Transporting the sculpture in a cake box.





Läps!, 2015: one hour video loop. I invited people in a room to touch the sculpture. The lenght of the act and the way to approach was optional.



Installation view from Matka Taju, 2015: group exhibition, Hyvinkää Art museum.



IMG_1114 from Emma Jääskeläinen on Vimeo.

Cheeks, 2016 Flow festival. The sculpture reacted to the surrounding sounds and music played in the space.



Club Guggenheim, 2015 Helsinki. A conversation piece.




The end
I call her Mammu: 8min. video 2015.
A documentation of me wrapping my grandmother's body with soft string. The purpose of this act was to observe boundaries of intimacy. Narration of the video is gathered from clips where my grandmother comments on seeing the act from the edited video.
FORMCORE -a romance of many dimensions, 2016: group show, Exhibition Laboratory, Helsinki
See food installation, 2016: wooden sticks, found marble table tops, latex mold, and a seaweed mat made from acrylic, pigment and string.